Established over 35 years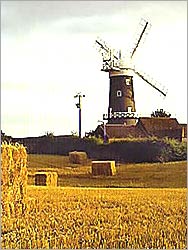 We are a family run business located in the rural area of East Anglia in the small farming village of Little Melton. We have been producing high quality hams and bacon for over 35 years. We are well known and renowned in the locality for our exceedingly high standards.
Our founder John Porter started his working life at the age of fourteen as a retail butcher in his fathers shop in the small town of Hingham set in the mid Norfolk countryside.
Porters in Hingham
The butchery work in the shop was done with immense pride in the preparation and presentation of good quality meat.
They felt the work was akin to that of a cabinet maker with quality workmanship and pride in one's work the key.